External Events
2016/06/01
As part of its mission to to develop a roadmap for the European nanoelecronics industry, starting from the needs of applications and leveraging the strengths of the European eco-system NEREID is going to bring its mission to events and the experts there.Up to now, NEREID was present at the
edaWorkshop and ADTC
Proceeding its dissemination, NEREID presented itself in a panel session entiteld on May 9th, 2017, during the in the framework of the edaWorkshop and European Nanoelectronics Application and Design Technology Conference (ADTC) in Dresden, Germany.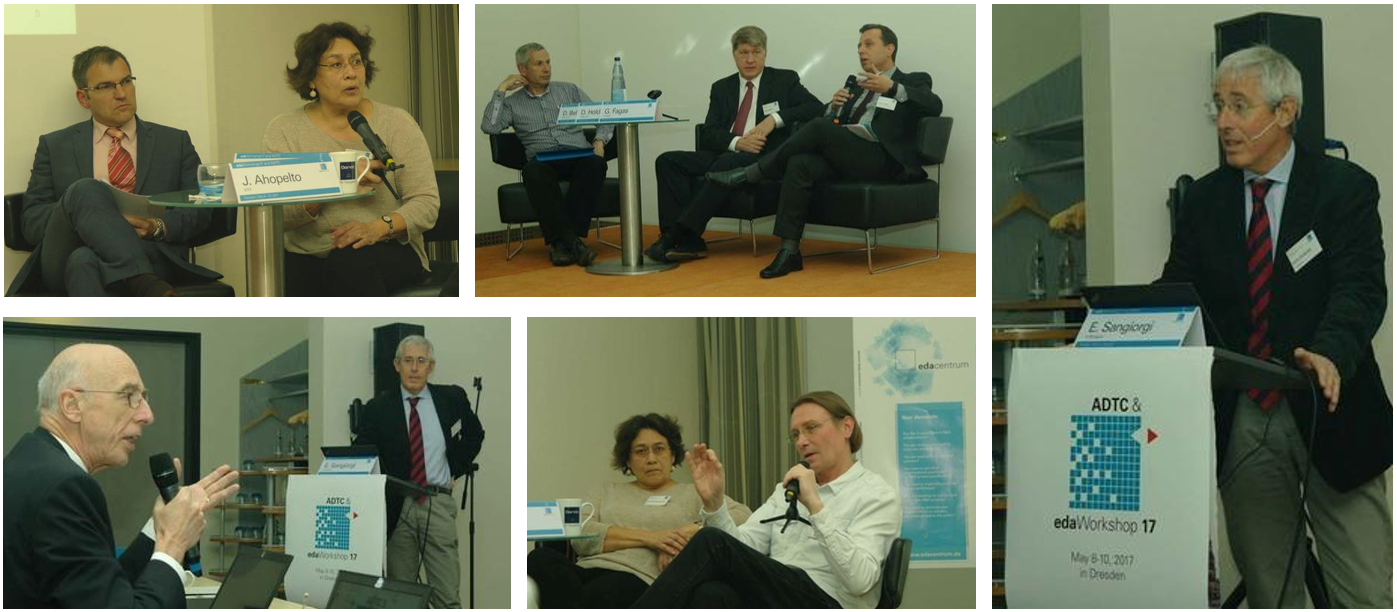 Moderating the session E. Sangiorgi (U Bologna) led a vivid discussion between J. Ahopelto (VTT), D. Belot (CEA-LETI), G. Fagas (Tyndall) D. Holden (LETI),
M. Pfeffer (Fraunhofer) and C. M. Sotomayor Torres (ICN). On the stage The discussion was attended by nearly 100 European workshop participants in the field of electronics, design and applications.
Furthermore NEREID was present at the
European Nanaoelectronics Forum
As a first means of dissemination, NEREID held its first Workshop on December 1st, 2015, in the framework of the European Nanoelectronics Forum in Berlin, Germany. The presentation (partly given by the coordinator Francis Balestra from INP on the picture above) was attended by representatives of all the 13 project partners and co-partners and many other European actors in the field of Nanoelectronics.